Welcome to the Chuck Mardosz online gallery. Chuck is a Representational Oil Painter whose magnificent paintings have gained him an international reputation and strong following.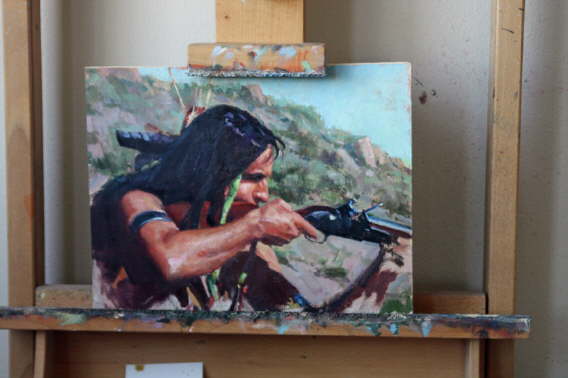 His numerous awards coupled with a steadily increasing demand for his paintings make him a wonderfully collectable artist. Whether you are looking for an investment quality piece of fine art or just want a beautiful piece of art that will enthrall you, you are in the right place.
So relax and peruse our gallery. If you want to purchase any of the paintings or want more information about them, please go to the Contact Us page and choose the way that is best for you. Also, you will find directions and hours for Chuck's studio and gallery, in Colorado Springs, Colorado where you can visit and, maybe, watch Chuck paint. If you are in Ruidoso, New Mexico you can also see Chuck's art at the Longcoat Fine Art Gallery.
copyright © 2013 Mardoszfineart.com