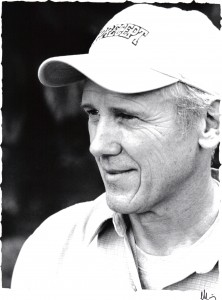 I was born in Poland and at a very young age I realized I had a strong desire to draw and paint. Mom took us to museums in Warsaw and Krakow to expose us to culture and I fell in love with paintings. My earliest inspiration was from the Polish painter Matejko. From there my training led me to paint and draw in the traditional style of the old masters, my biggest influences being Nicolai Fechin, John Singer Sargent, and Joaquin Sorolla. Great art inspires me. I am a student of the masters and I'm motivated to become great, too.
My art represents the richness of color and the juiciness of the brushwork that I am affected by when I see a great painting. I get immense pleasure in creating something worthwhile and when a piece is turning out well, when the composition, the clarity and harmony of color, the drawing and the values are all working well together that is when I am happiest.
My sense of time and the world around me fall away when I am in a creative zone. This is where everything comes together, my focus is good and the brushwork is going well. All the distractions disappear, it's a great feeling, and I get a lot of joy from painting. So, it is through my paintings that I try to capture the beauty I see in the world, in the landscapes, cityscapes, flowers and the people, and pass that vision on to others.
Education:
Fine Arts Degree from the American Academy of Art in Chicago (1972);

Additional education at the Art Institute of Chicago;

Richard Schmidt Workshop (1989);

Michael Lynch Workshop (1997);

Bill Reese Workshop (1991).
Awards and Honors:
Sunny Vista Art Show, Colorado Springs – Best Oil Painting (2012);

Rocky Mountain Plein Air Painters – Juror's Award Best Painting (2003);

Salon International – Honorable Mention (2007);

American Plains Artists – Best Sculpture (1999);

Artists of the West – Poster Artist (1997);

Arts for the Parks – Top 200 Finalist (1998);
Selected Publications:
Southwest Art Magazine, Jan 1991;

Western Art Collector, March 2013.
Selected Exhibitions:
Coors National Western Stock Show, The Club 2013;

Salon International, 2007;

Standing on the Shoulders of Cowboys, Cottonwood Center for the Arts, Featured Artist and Juror, 2013;
Selected Collections:
The Broadmoor Hotel;

MCI;

Pueblo Bank & Trust
Representation: